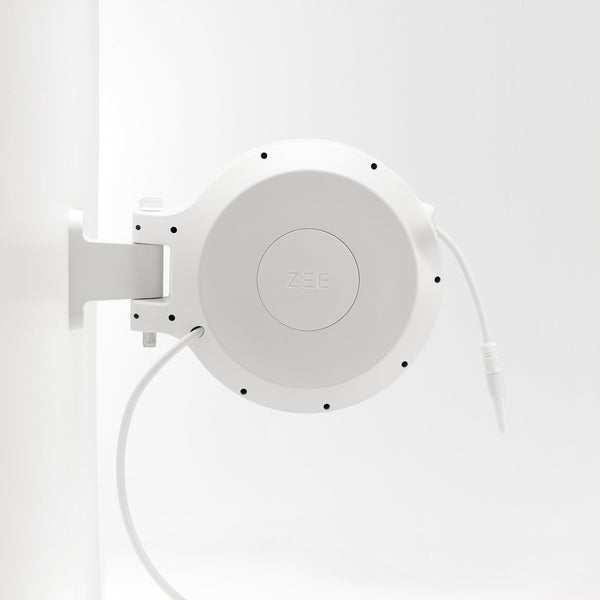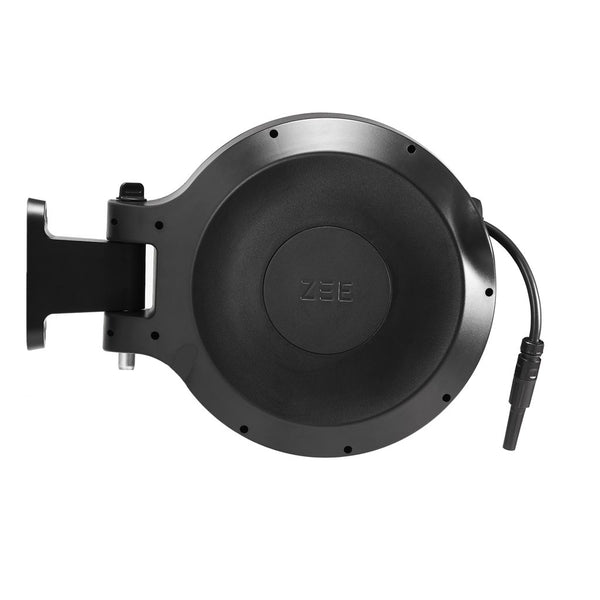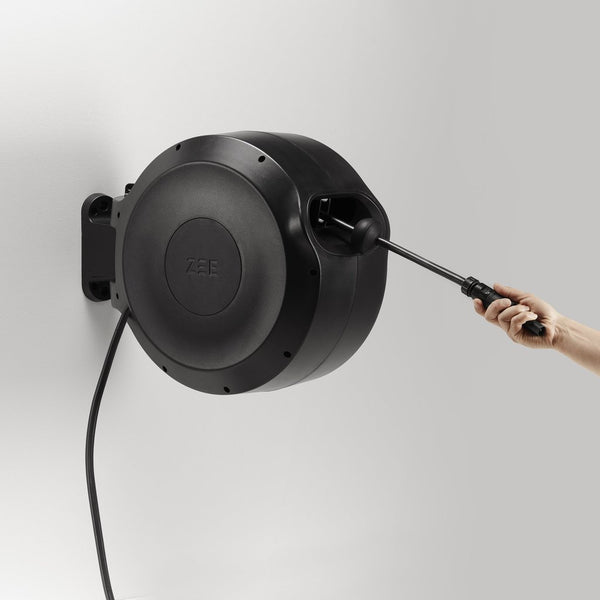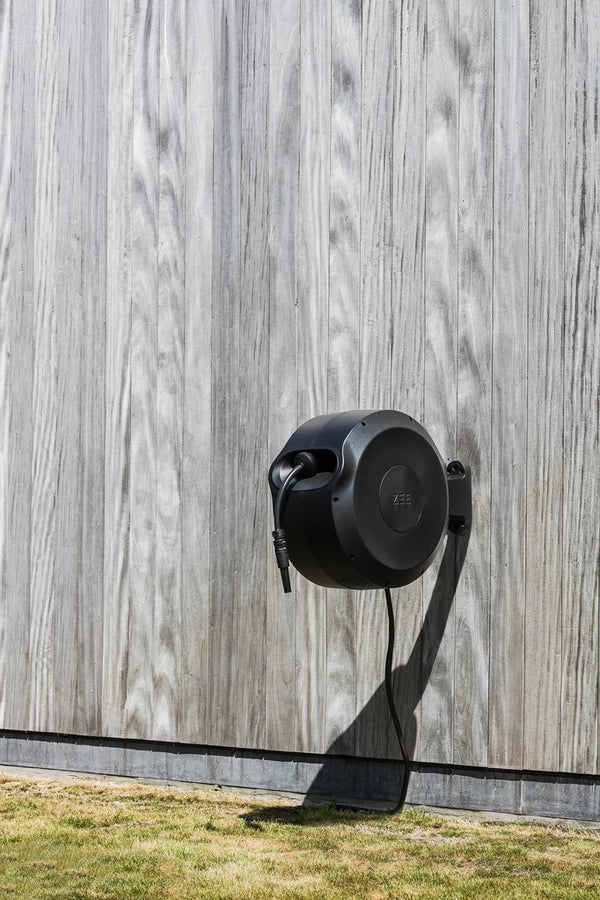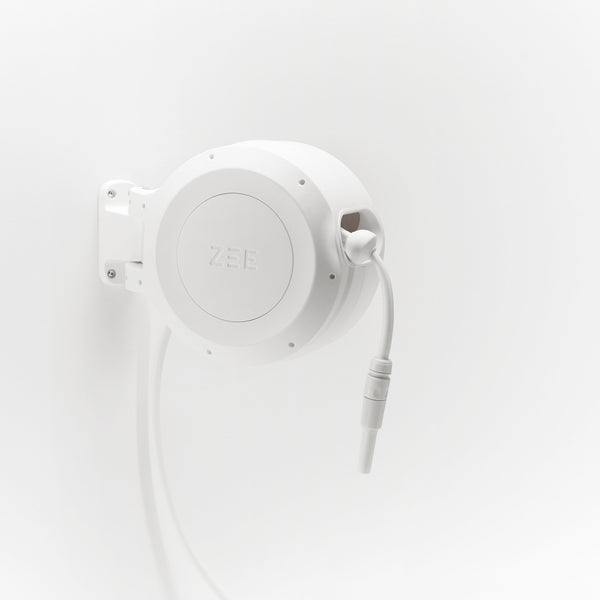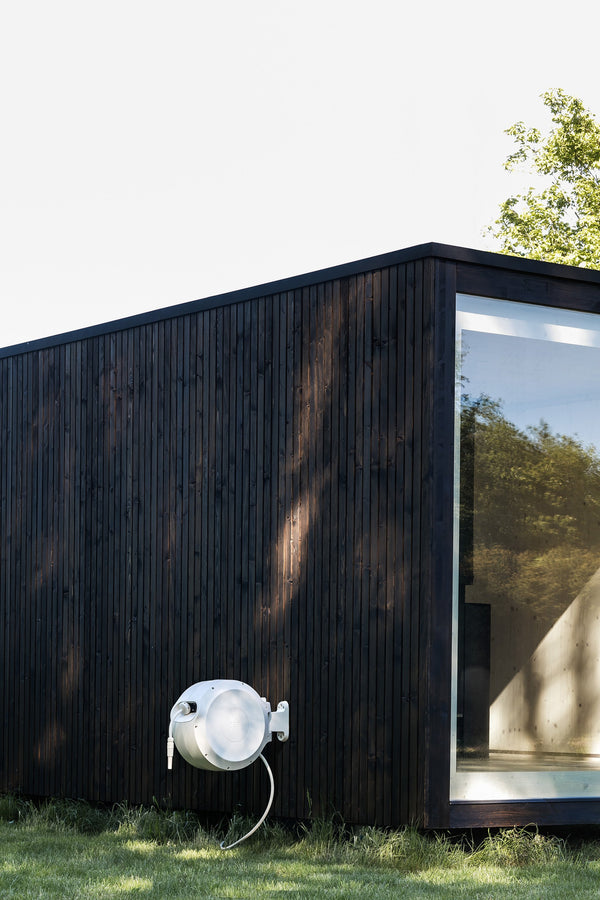 Mirtoon is a completely aesthetic redesign of the well-known garden hose with reel. It is practical and discrete and thanks to its colour scheme it allows to either blend in or stand out in its surroundings.
Inclusive : spray gun, nozzle & necessary connections.
Designer : Studio Dott
MIRTOON – SPECIFICATIONS
For gardens and all other practical use High quality ABS casing with UV stabilizers.
Includes hose: ½" - supports temperature -10°C - 65°C and pressure of 20bar – UV protected.
Includes fittings: hose connector with waterstop, hose connector, tap connectors (1/2", 3/4" & 1"), adjustable nozzle and FREE Seto spray gun (5 settings).
Automatic smooth, slow rewind with stop.
Already fitted feeder hose with tap connector.
Wall bracket including screws and plugs.
Possible to pivot 180°.
Color Options: Black or White.
Size Options: 33ft or 100ft.